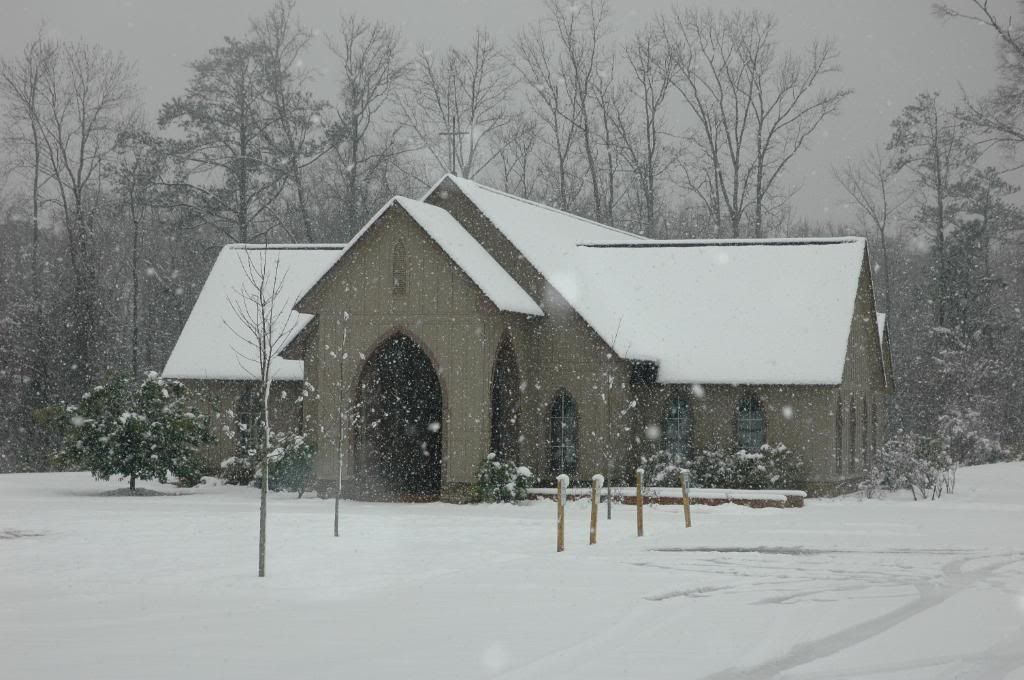 Yesterday was the first Sunday of the season of Lent, but according to 5-year-old Marcus Dixon, the real season we celebrated yesterday was WINTER!
Weather in Georgia is unpredictable to say the least. On Saturday, I was taking my newborn baby outside and across the street to visit a friend. The temperature was a very pleasant 67 degrees. 
Then Sunday hit. I'm not necessarily one of those weather-watchers, so I had no idea there was a cold front coming through. On Sunday morning, my son Tai and I delightfully went to church in the snow, catching snowflakes on our tongues. I was apprehensive about the snow sticking, but the more it snowed, the more it stuck, and before we knew it, the ground was covered. 
One of the wonderful things about being a country pastor is that you get to see God's creation in nature. It rarely snows in Georgia, so for it to snow on a Sunday morning was a real treat. At St. Nicholas, we don't have stained glass windows, so we get to see God's creation every time we look out the window. It was glorious to see the snow fall behind our glass cross behind the altar.
Granted, snow in Georgia also means that everything shuts down and folks stay home. Attendance was very low, but those who did brave the storm experienced something special that is not likely to happen at St. Nicholas for a while. As parishioner John Brent noted, "It's the blizzard of aught-9!"