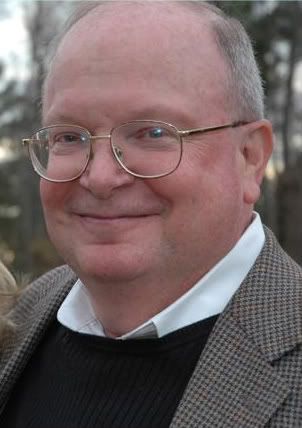 Our senses and our memories are inexorably linked.  Think about how when you taste a certain food, you tend to compare to something you have had before.  You see a certain sun-set and it reminds you of another.  My favorite is sound.  I can hear an old song and remember back to when and where I first heard it.  I heard a baby wailing recently and had to smile.  Smiling both because I remember my own children wailing, but also with the realization that the age of children wailing in my home is behind me!
When my daughter was small, I created a special game just for her.  We would curl up together in the hammock outside and play our game, " I hear".  The rules were pretty simple.  You had to close your eyes and report what you heard.  There was always, "I hear a bird, I hear an airplane, I hear a car, I hear you breathing" and on and on.  The one sound that I always saved for my daughter was the sound of the hammock swinging.  Our hammock was hung between two large pine trees, supported by galvanized link chain.  Those of you who have ever been on an old porch swing know the sound I'm talking about.  I let my daughter claim this sound because of the way she described it, "I hear the hammock singing!".  You lose in translation to try and write sounds, but it was something like, ennnnnnnh, enh, ennnnnnnh, enh, ennnnnnnh, enh.
My daughter was still pretty young when I divorced her mother, so I missed out on many, many sounds as she grew up.  Consequently, I also missed out on large parts of her life.  I was still around for a lot of the high light sounds, plenty of graduations, birthday parties, etc.  I certainly remember one particularly memorable church service in Hamilton, GA.  I remember the music that announces the bride.  I certainly remember the sound of my daughter pronouncing, "I do".
I recently was driving down the interstate listening to classical music.  They were playing Tchaikovsky's beautiful piece out of the nutcracker suite, the Dance of the Sugar Plum Fairies.  This transported me back in time about 25 years.  I can pla
ce myself into the Call
away Auditorium, watching my own daughter, my own dancing Diva, at her dance recital.  She was so excited, dressed up in her tutu, hair coifed, made up dimples visible on her cheeks.  While the other little girls were dancing to the Sugar Plum Fairy, my daughter, Rachael was dancing to the Tone Deaf Pear; out of step, out of rhythm, enthusiastically doing her own thing.  There is a smile on my face right now, just thinking of that moment.
A few years ago, my daughter called and asked if I could help her out for a few days.  Her husband had to be out of town and Rachael wanted to know if I could help her with her brand new baby, my Granddaughter, Lael.  It doesn't take much of an excuse to get me around any of my grandbabies.  Lael is an old Hebrew name that means Child of God.  Little Lael was and is all of that.  When I got there, Rachael was explaining that we were going to have to bundle up the baby to drive to a neighboring town where Rachael had a doctor's appointment.  As she further explained, since she didn't have anyone to watch Lael, we would all have to go.  I was silent for a few minutes and finally said, "Duh – I think that Lael and I will make it just fine; you go to your appointment, and here is twenty dollars.  Sit down somewhere and have a nice lunch."  After hearing the list of things I should do in her absence, Rachael pointed out that if Lael got fussy or fidgety, all I had to do was put her in wind up swing.  Apparently, this was guaranteed to put her to sleep.  Well Lael did get fussy.  Changing the diapers was needed, but it didn't settle her down.  I wound up the swing, put Lael in the little bed, gave the swing a gentle push and away it went.  There was motion, but also a little noise.  I closed my eyes; I'd heard the noise before.  It was ennnnnnnh, enh, ennnnnnnh, enh, ennnnnnnh, enh.  It worked like a charm
In an open letter right now to Rachael, I apologize for the too frequent absence of a sound from me.  A simple sound generated from saying three short words, "I Love You".
Bill Hogg is  a member of St. Nicholas, and resident writer of poems, prayers, and late-night musings. You can contact him at bhogg@contractoffice.com.