St. Nicholas is getting fired up for our Sunday School this year! Come and join us for our kick-off Sunday, August 30! Adults, teens, and children's Sunday School classes start at 9:45 a.m. A fire truck courtesy of Hamilton Volunteer Fire Department will be here for the children to check out. Plus, the firemen will get out the hose and spray the children! Bring your shorts or swimsuits and a towel to play in the water and have refreshments after church! We are very excited about Christian Education this year, and want everyone to bring your children, grandchildren, nieces, nephews, or neighbors to find out what we are all about! Here is some more info on classes that start on August 30:
Children's Sunday School (led by Peggy Martin & her host of angelic Sunday School Teachers): The children of St. Nicholas (4-10 year olds) meet in the Sunday School room each week. We will continue to learn more about each Sunday's Bible lessons through the Living the Good News program. Children will be engaged in music, games, arts & crafts, computer, and more as it teaches them the stories that we
hear about in the Sunday service. The children also gather at the end of Sunday School to process in to the 11:00 a.m. service to sit in their special place with their adult Shepherds.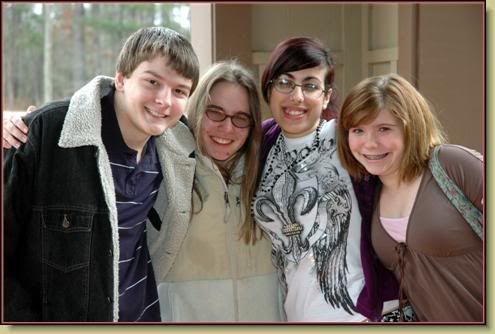 Teen Class (led by Lacy Razor): The youth of St. Nicholas (6th-12th graders) meet in Fr. Jeff's office each week, where they will engage in activities and conversations dealing with life as a teenager, the world around them, their relationships with God, family, and each other, and what God is calling them to do and be.
Adult Bible Study (led by Fr. Jeff & others): The adults of St. Nicholas are invited to join us in the South Trancept (turn left at the Altar). For the first 6-7 weeks, we will be watching a series of short films called NOOMA by pastor and theologian Rob Bell. On September 20, we will present information on the course Education for Ministry. Come and get engaged with Scripture, your faith, and one another. After the NOOMA series, the class will rotate leaders and subjects. More info to come on that!