Hiking in the cold…
Last week, I fell off the hiking wagon and decided that studying at Huddle House was a better idea than hiking. This was due to freezing temperatures that I'm sure our northern brothers and sisters would laugh at. Harris County schools closed last Friday due to threats of frost and icy roads. Laugh all you want, but this is Georgia, and that's just what we do down here.
Before I left, I layered up, as if I was about to embark on some Himalayan expedition. I think I had about four layers before I walked out the door. But I was thankful as the bitter wind stung my face. I was especially thankful for my dear wife who had gotten me new wool hiking socks for Christmas!
I decided to take it a little easy since I was practically trekking the planet Hoth. I did a short section of the Pine Mountain Trail between the Gardens Overlook parking area to Buzzards Roost parking area and back which was about 4 miles. When I left, it was 22 degrees.
I'm mostly thankful I went on this hike because I discovered something I have never experienced before….
Growing up in the South, I have never seen a thoroughly frozen lake or pond. I've seen ice form on the top of the water, but never a body of water that was solid ice. And to be fair, I don't know if this was solid, and wasn't stupid enough to try and check by skating on it, but I did attempt to pull some fallen limbs from the ice and found they wouldn't budge. That's pretty solid in my book!
So I did what any man would do in such a situation….I threw rocks at it.
I threw big rocks and small rocks. I threw rocks vertically into the air toward the ice, and I skidded them horizontally across the ice. And I think I made a true scientific discovery. When a rock is thrown on a frozen pond, do you know what sound it makes?
Rock Hitting Frozen Pond (Turn up your speakers.)
That's right: Chu-chu-chu. Or pew-pew-pew.
I liken the sound to a laser gun blast, but my family said it sounded like a bird tweeting. Either way, it was awesome. So much excitement, I could hardly stand it.
I did review the lessons for the Second Sunday after Epiphany:
Isaiah 62:1-5
Psalm 36:5-10
1 Corinthians 12:1-11
John 2:1-11
I'm particularly interested in the 1 Corinthians passage and how it relates to the Wedding that Jesus attends in John 2. Jesus ends up using his gifts against his will…and a miracle happens. I think I feel a sermon brewing…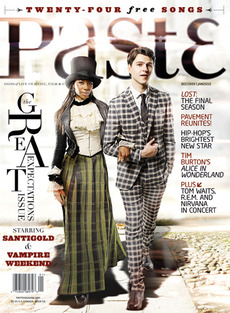 My musical choices were quite varied on this cold winter's day. I once subscribed to a magazine called Paste, which is a music magazine that seems like it was written specifically to me. It includes mostly music, but also has great reviews on books, movies, and television, and not just the popular stuff you'd hear of anywhere. Paste includes a music sampler of some of the music they review in each issue. So I was listening to a great deal of new music as I wound through the frozen wasteland of Pine Mountain, including this catchy ditty from a (new to me) band called the Dirty Projectors and another from the Green Cards. I also am hearing some new songs from old favorites Dolores O'Riordan from the Cranberries, and Son Volt.
And that wraps up another edition of the Hiking Priest. Stay tuned for upcoming information on our house search!