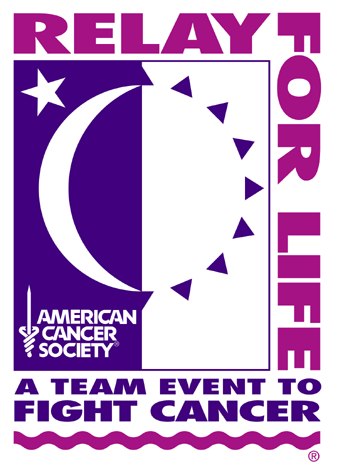 Only a few more days until Relay For Life! There are still many ways you can help! You can show up on Friday night at the Harris County High School football field at 5:00pm to help set up. We'll be there all evening, so feel free to show up when you can! It's a great time for fellowship and for meeting people in our community. We'll also be meeting our friends from Christian Valley Church, who we are hoping to partner with on future outreach programs. If you are a cancer survivor, or have lost someone to cancer, then you know how important it is that we raise as much as we can for Relay For Life.
We are still in need of several items. (Please bring to the church any time before Friday.)
1. Sheets of woods to support our BBQ Grills. (3 feet by 4 feet or larger) 2 sheets please.
2. Coolers as many as possible
3. Squirt Bottles for BBQ Sauce (I am sure there is a technical name for these.)
A bake sale items should be delivered directly to our booth at the football field.
1. Please prepare and price items for sale (baggies, Saran Wrap etc)
2. Please indicate presence of Nuts were appropriate.
3. In the past we have sold whole cakes. We can continue that, unsold cakes may be broken down by slice for sale.
Finally, if you are a cancer survivor, we are going to be recognizing you and saying special prayers for those who are currently fighting and surviving cancer at both services on Sunday.
If you have any questions, please contact Graham Horne at
graham.horne@gmail.com
. Join us as we fight to eradicate cancer!