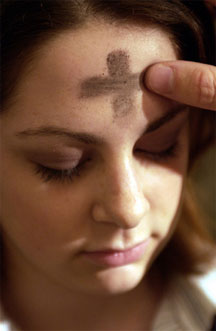 Don't forget that next Wednesday, March 9, is Ash Wednesday!
Our full Ash Wednesday liturgy will be at 6:30 p.m. with the Imposition of Ashes. This is the beginning of our journey through the season of Lent. We are reminded of our humanity and our creation. As the ashes are imposed, we hear "Remember that you are dust and to dust you shall return." It's a beautiful liturgy and I encourage you all to attend.
However, if you can't come to the liturgy at 6:30, I will be available in the Nave of the church between the hours of 12:00 and 5:00 p.m. to offer a brief liturgy for Ash Wednesday. It is also a good time, if you wish, to receive the sacrament of Reconciliation, aka Confession. You may be carrying something of which you want to let go, and while I am available at any time to hear such confessions, I will specifically be available on Ash Wednesday.
So enter into another holy season of Lent by participating on Ash Wednesday!