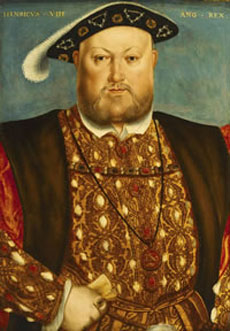 Episcopal 101, Thursday, May 19, 6:30pm:
This month's Episcopal 101 will focus on the history of the Episcopal Church. Did we really get started over something as smarmy as a divorce? What's up with that? Come find out how we have developed and how our history informs who we are today.
Are you new to St. Nicholas? Are you new to the Episcopal style of faith and worship? Are you a long-time Episcopalian who needs a jumpstart on why we do things the way we do them? Then you need to join our Episcopal 101 class! This monthly class is a perfect place to learn more about our church and what makes us unique as Episcopalians. Each month, we explore different topics that are important to us. If you are thinking about becoming an Episcopalian, this class is very important. If you want more information, please contact Fr. Jeff.